Carrying The Weight Of The World Is Hazardous To Your Health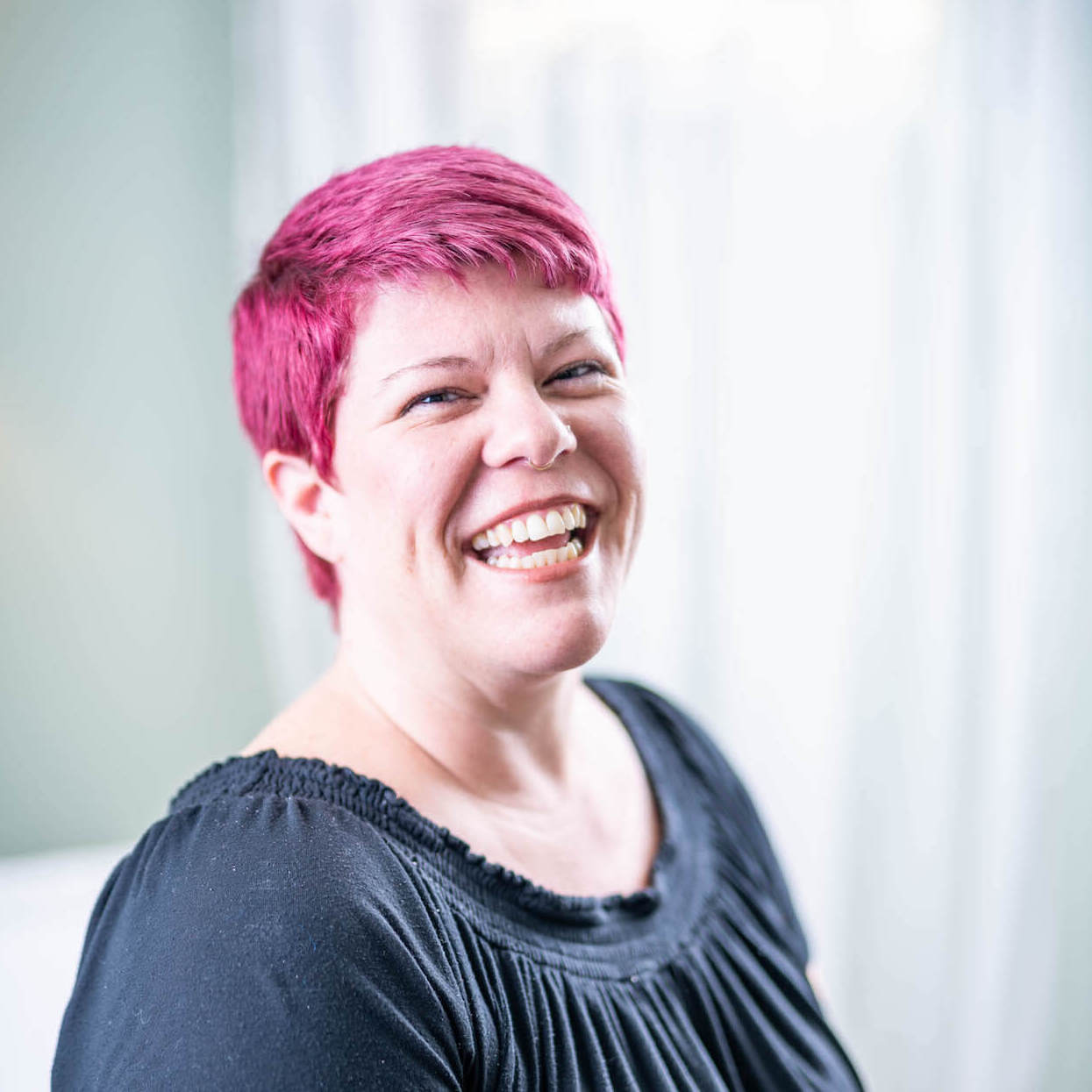 It's me!
Ellie Legare, LA
c
History
I am a mother
I know what it feels like to be the caretaker, the nurturer, the breadwinner, the milk source, the boo-boo kisser, the dinner-maker, the bill-payer, the human jungle gym, aaaaaaand last but certainly not least, the go-to guardian of my family's physical and emotional health.
I'm the center around which my family revolves, the one who holds life together with the sheer force of will, a handful of band-aids, and an emotional burden that's heavier than a ten-ton truck that won't stop for nothin'.
You are a mother.
The nucleus of the family and the messy bottle of glitter glue that holds it all together. From kids and spouses to aging parents – more often than not, it's up to you to take care of them all. It's exhausting and never ending, but you wouldn't change it for the world…
But who's taking care of you?
So what happens when mom gets sick? Who helps her take care of herself so she can keep momming and living and doing the things she loves to do?
The western doctor who hasn't the time or inclination to hear her story and know her struggles? No. The specialist who'd rather give her prescription drugs than understand the root of her symptoms? Nope. The surgeon whose job is to cut, remove, and replace, rather than looking for ways to treat dysfunction and bring her body into balance? Probably not.
There's a time and a place for these types of treatments, but when you're carrying the weight of the world, you need more than a bottle of pills to help you hold it all up.
Nurturing the nurturer is where it's at.
I'm Ellie and I provide family centered healthcare to women and their loved ones. I use acupuncture, herbal medicine, and a host of other modalities/complimentary treatments designed to balance, nurture, and heal the whole body.
I believe that the nurturer needs to be nurtured in a way that allows her body the time and space to heal so she can get on with life and back to doing what us moms do – caring for those who depend on us.
I also believe she shouldn't have to worry about where to take her family for gentle, effective, and natural healthcare that's free from side effects, cost effective, and a powerful form of healing.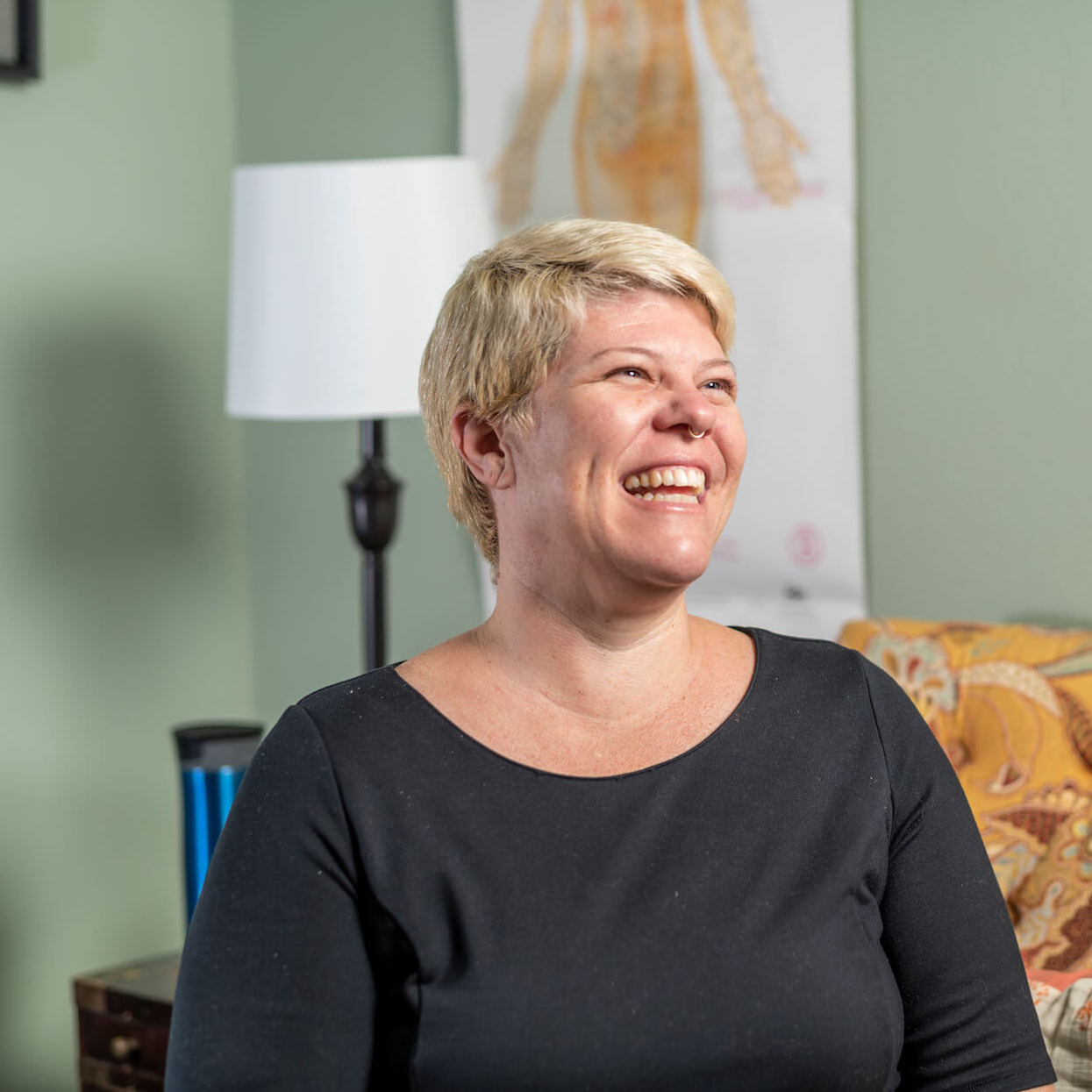 When mom's happy,
everyone's happy.
And I get it – more than most, I understand the importance of a healthy mom who feels good and has the energy it takes to raise happy humans.
I spent the better part of my life caring for women and their families as a Licensed Midwife, and though there's nothing quite as beautiful as helping a mother bring new life into the world (I've caught over 1000 babies!!!), the demands of the job took a toll on me – hello chronic sleep deprivation…
And as it goes with most mothers, when I suffered, my family suffered.
When it came time for my career to evolve, becoming a Licensed Acupuncturist (a practitioner of the medicine that I've always used) gave me the space I needed to continue caring for mamas and their families while caring for myself and my family.
It was a no brainer.
In fact, I was born for this job.
With an extensive background in midwifery and heaping pile of complementary education and training (think massage therapy, herbal medicine, craniosacral therapy, pelvic floor care, and beyond), you could say that I've made it my life's mission to provide women with the care they need.
It's my calling and, just like you, I'm a mother who understands the demands, the stress, and the untethered love that comes with one of the hardest jobs in the world.
My job is to help you do your job.
My job is to help you do yours, and rather than focusing on parts of the whole, like fertility and reproduction, l believe true health starts by bringing the whole body into balance. This creates a top down effect that facilitates functional wellness in the whole person and gives the entire body a chance to heal.
So what happens when mom gets sick?
She gets to come to my beautiful clinic where she can leave the superhero cape at the door and finally have some time to do nothing else but care for herself.
Let go and let me take the metaphorical wheel for an hour while you rest and let the tiny pins do their work.
Welcome to Tiny Pins, where mothers come first.
Want To Know How I Can Help
you?
Portland's Premier Acupuncture Clinic for Pregnancy, PostPartum Wellness, and Women's Health since 2018.
By browsing this site, you agree to be bound by the terms of our privacy policy.
Individual results vary. No guarantee of specific results is warranted or implied and your results will depend on many factors (full disclaimer).